Product Description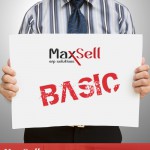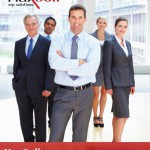 Maxsell, the business accounting and management soft ware developed by the creative team of SYOSYS experts is a complete and all inclusive package to support the business and manufacturing activities, irrespective of the size of business and area or country of operation. This soft ware has perfect adaptability to Indian and Middle East business conditions and small and medium units as well as large units. As a result, the popularity and user base of Maxsell has scaled up enormously within a short span of time. Maxsell presents easy solutions for all intricate aspects of business or industry in an amazingly user friendly way. The software is the outcome of thorough research, thought and relentless hard work of eminent team of Accountancy, Soft ware and Business management specialists with long years of experience in developing Accounting and management software. The simplicity and great features of Maxsell underline the fact that to be great is to be simple. Coupled with the simplicity, the ready –to- serve attitude of the service desk of MAXSELL Support engineers makes the management of business more easy and comfortable. Maxsell is designed so meticulously and minutely that no aspect of business has gone uncovered. For example, for the business houses of plywood,Timber, Glassware ,Mica, granite laminates etc. Maxsell advanced versions allow access of reports on mobile phones.
This factor awards Maxsell the enviable status of an ideal soft ware for perfect and complete automation of business. Maxsell can find its application in all types of business and manufacturing units such as C & F, Wholesale and Retail Distribution Manufactures, Architects, Builders, Real estate Retailers, Retailers and Healthcare and shops and supermarkets selling all types of goods and service providers. It can be even used in small sales \retail P O S Management. Maxsell enables you to measure manage and record and report all your business activities accurately and comprehensively whenever and wherever it is needed. Maxsell versions available at present are Basic Standard Pro Field Sales – Mobile Ordering ,manufacturing etc
Description
Description
Maxsell Standard
Item Group Creation
Item Brand Creation
Item Creation
Supplier Creation
Customer Creation
Daybook
Ledger
Receipts
Payments
Transaction Lists
Statement of accounts
Description Over view
This module is used to create various groups
This module is used to create stock items.
This module is used to create vendor.
This module is used to create customers under the system.
Transactions
Stock Management
Customer
Retail Billing
Billing & Sales Management
Item History
Purchase & Inventory Control
Advance Receipt
Sales
Sales Return
Supplier Receipt and Payment
Customer Receipt and Payment
Other Accounts Receipt and Payment
Physical Stock Entry
Stock Adjustment
 Accounts
Account Creating
Ledgers
Day Book
Trial Balance
Profit and Loss Account
Balance Sheet
Reports
Sales Reports
Date Wise Sales Reports
Monthly Sales Reports
Item Wise Sales Reports
Item Group Wise Sales Reports
Purchase Reports
Date Wise Purchase Reports
Monthly Purchase Reports
Item Wise Purchase Reports
Item Group Wise Purchase Reports
Stock Report
Stock Reports
Customer Reports
Date Wise Customer Reports
Monthly Customer Reports
Supplier Reports
Date Wise Supplier Reports
Maxsell provides top-notch digital solutions with user-friendly interface. We are confident of delivering the high standards of quality and execution excellence to you. Hope the above will satisfy you and lead us further to move ahead with a better business relationship.
Reviews (0)